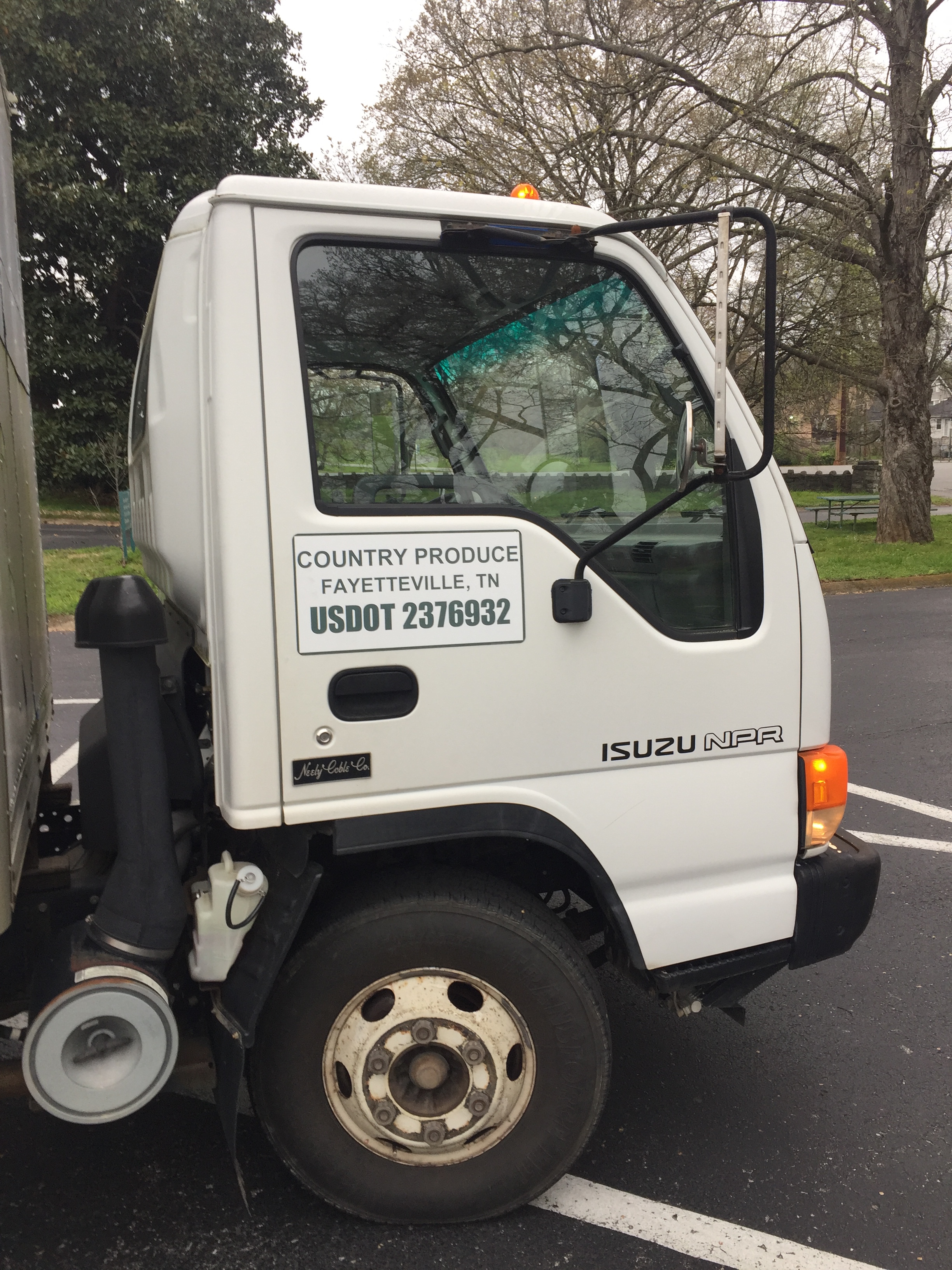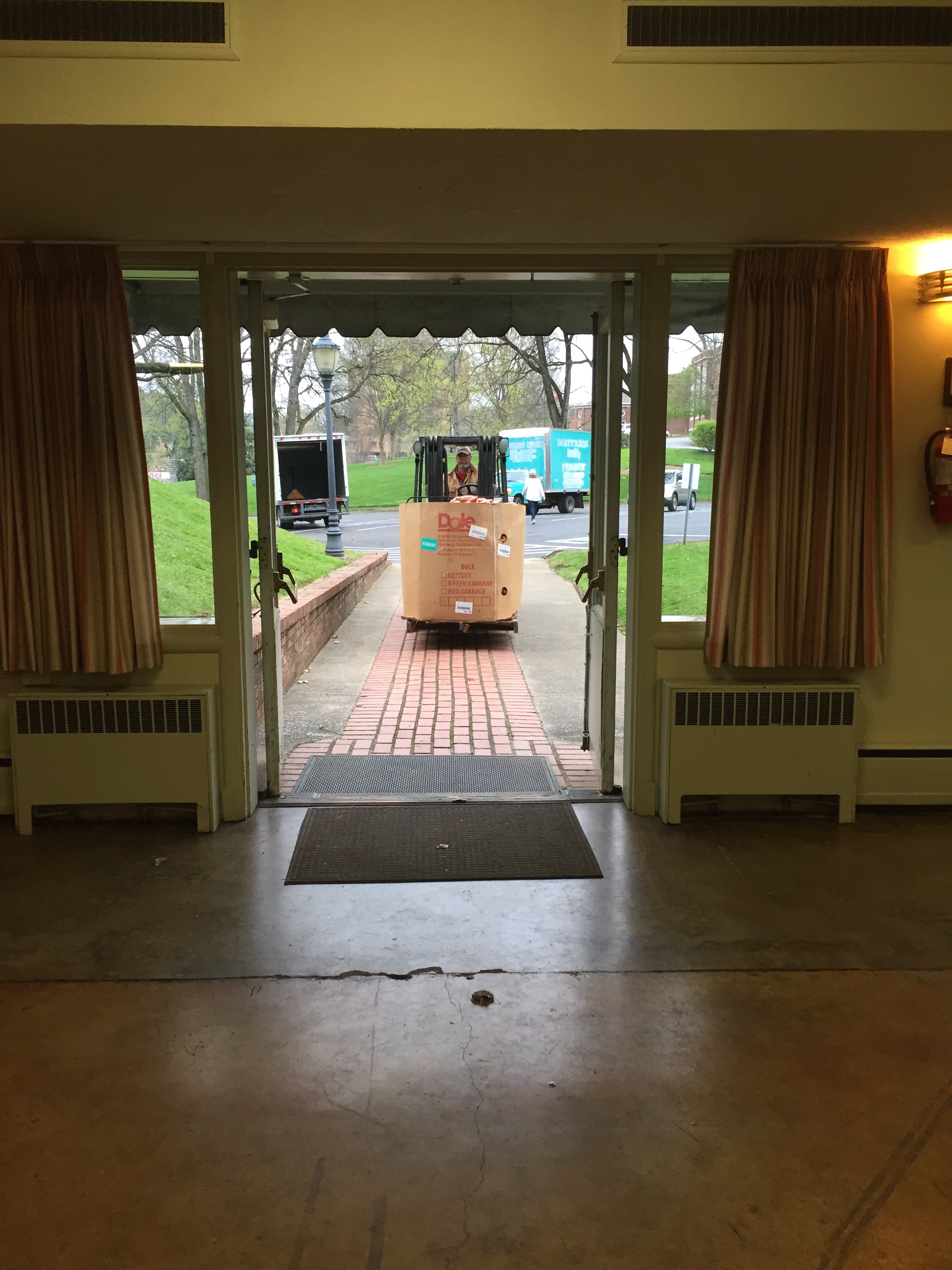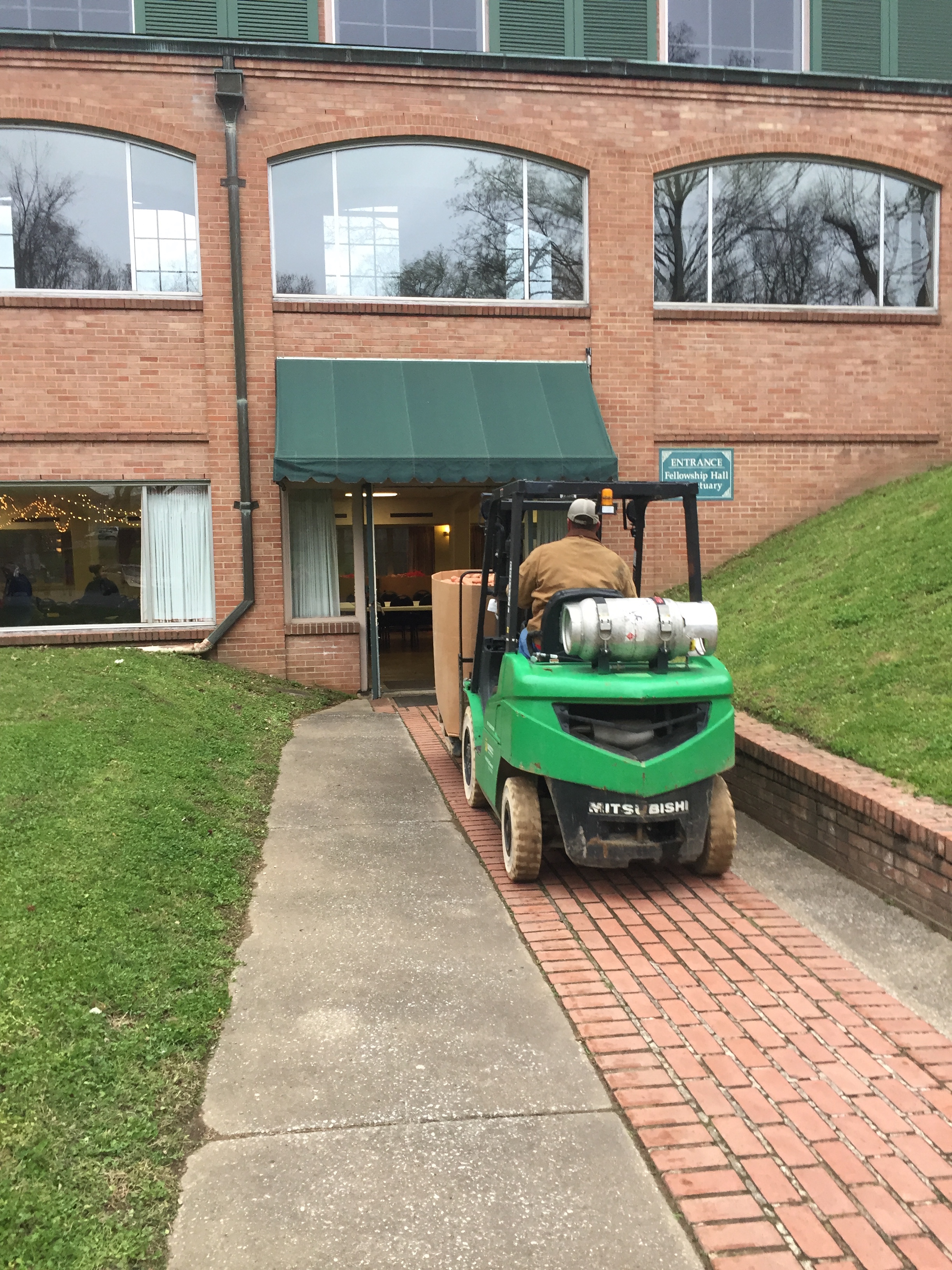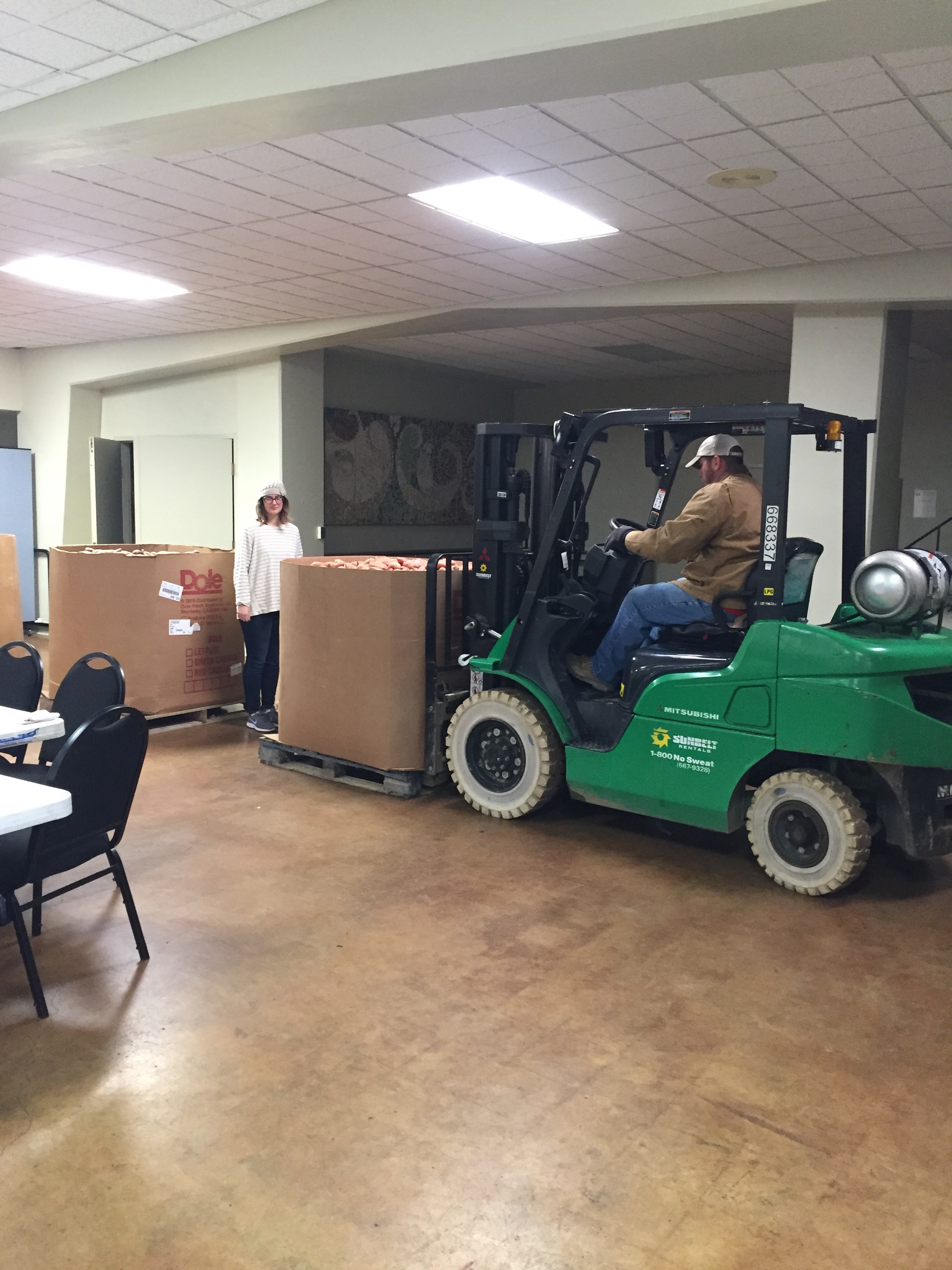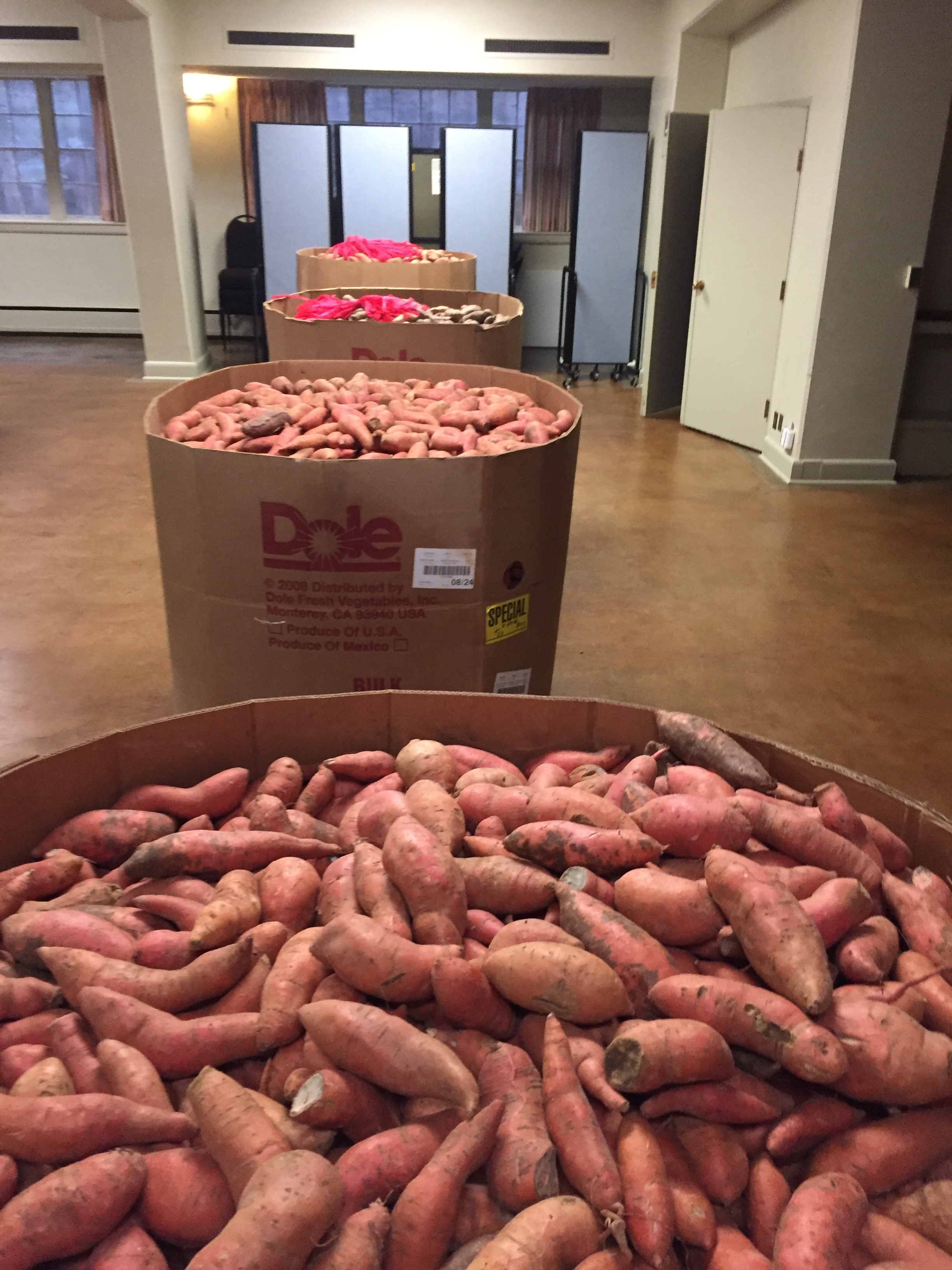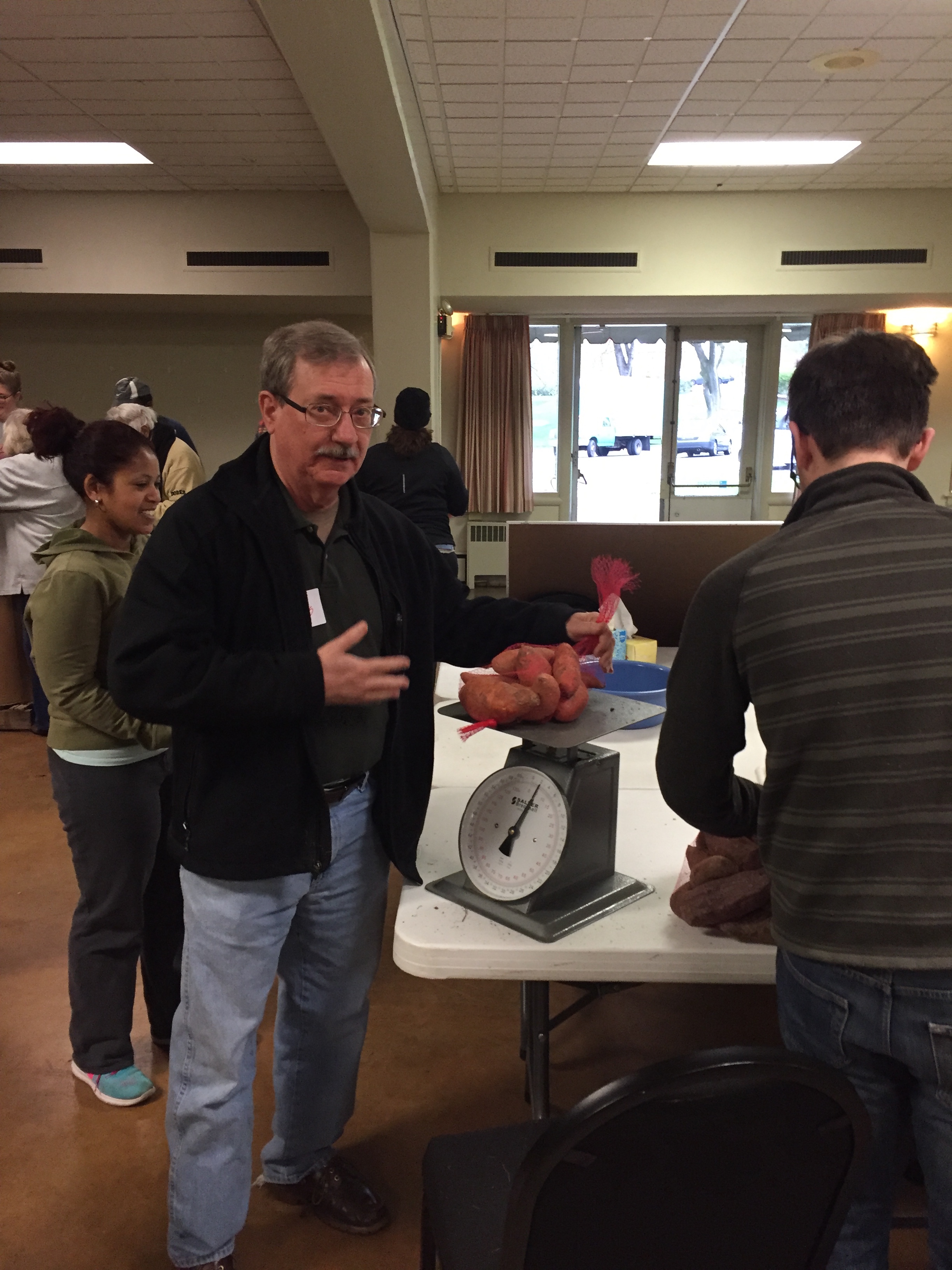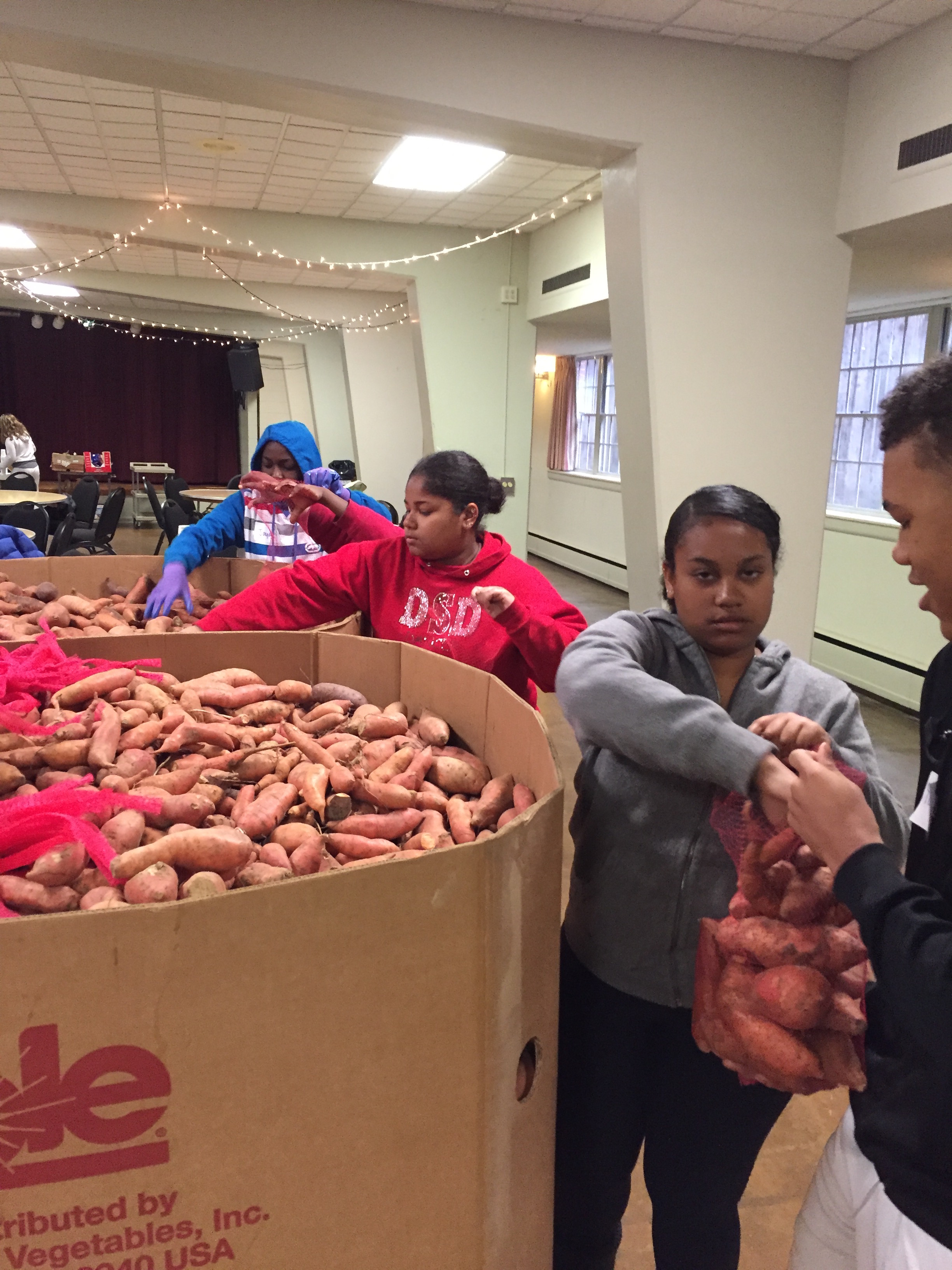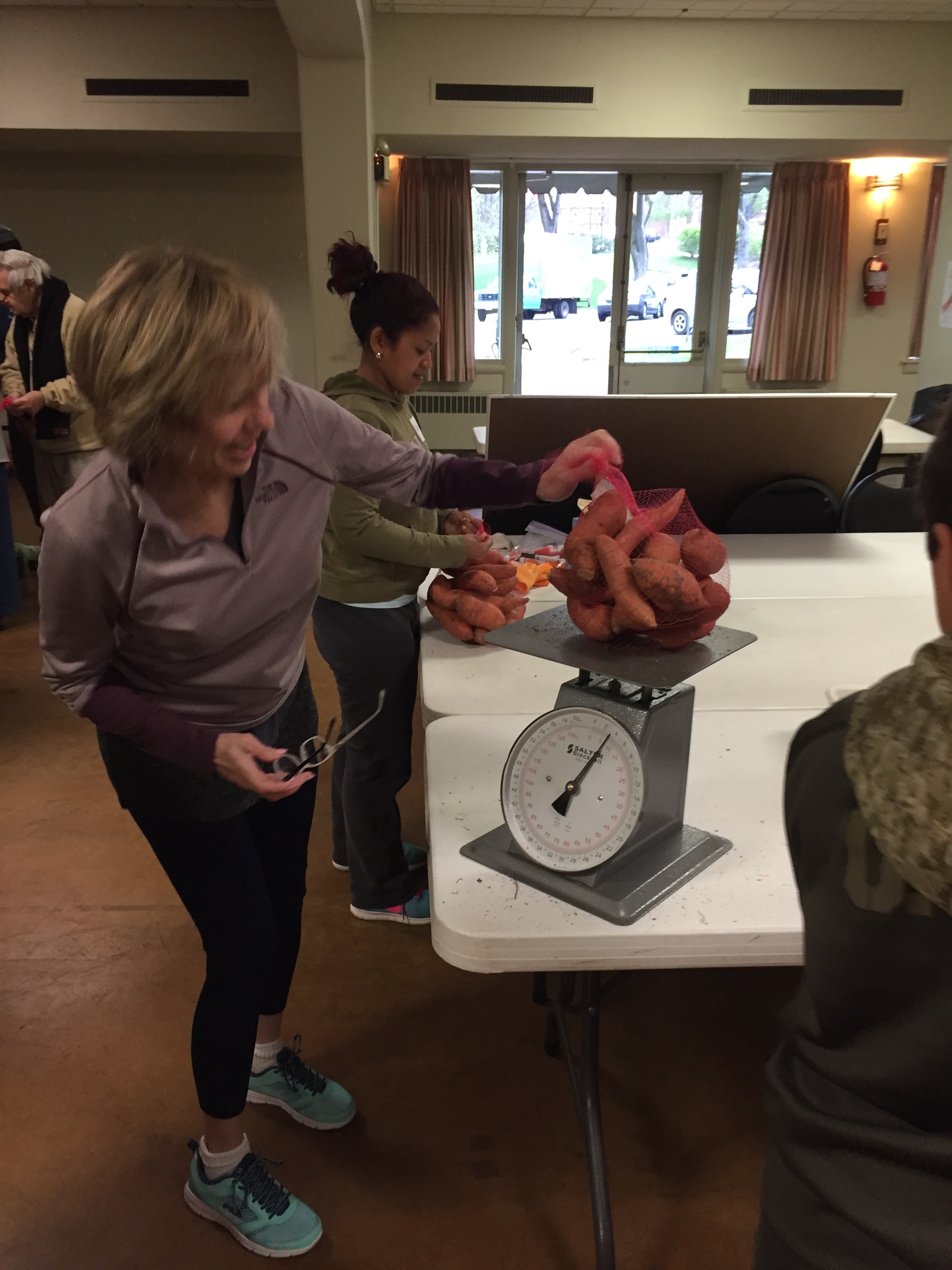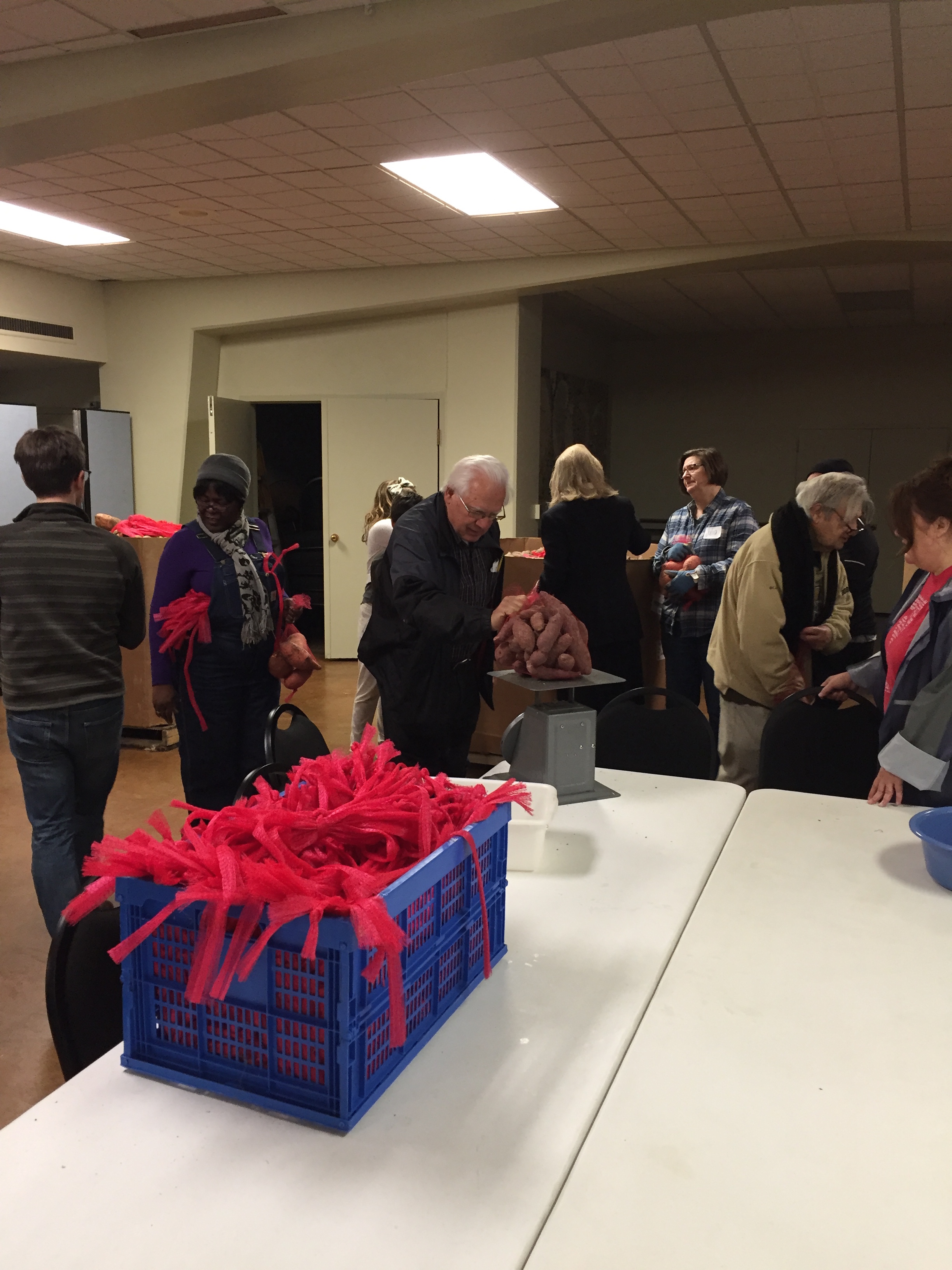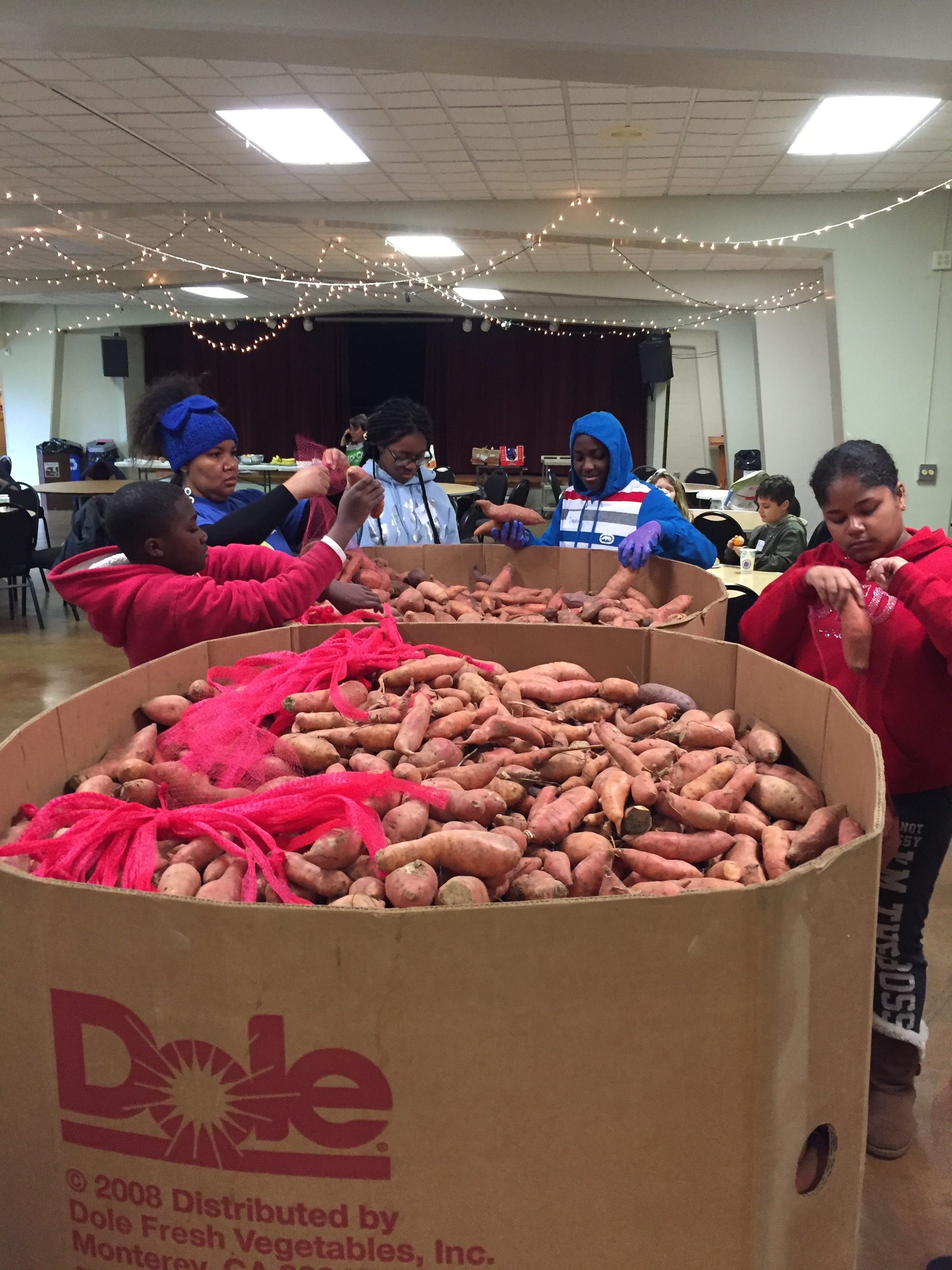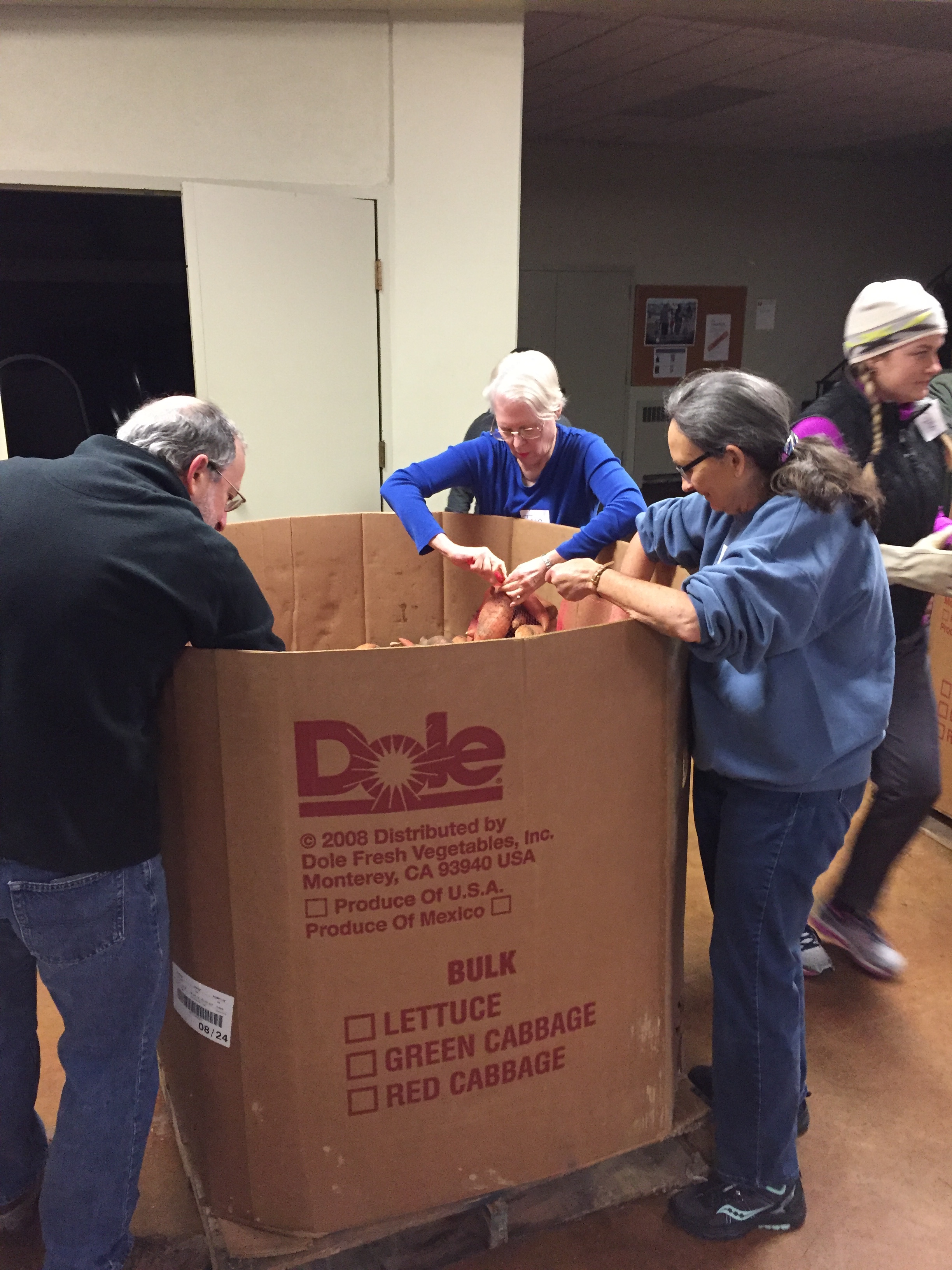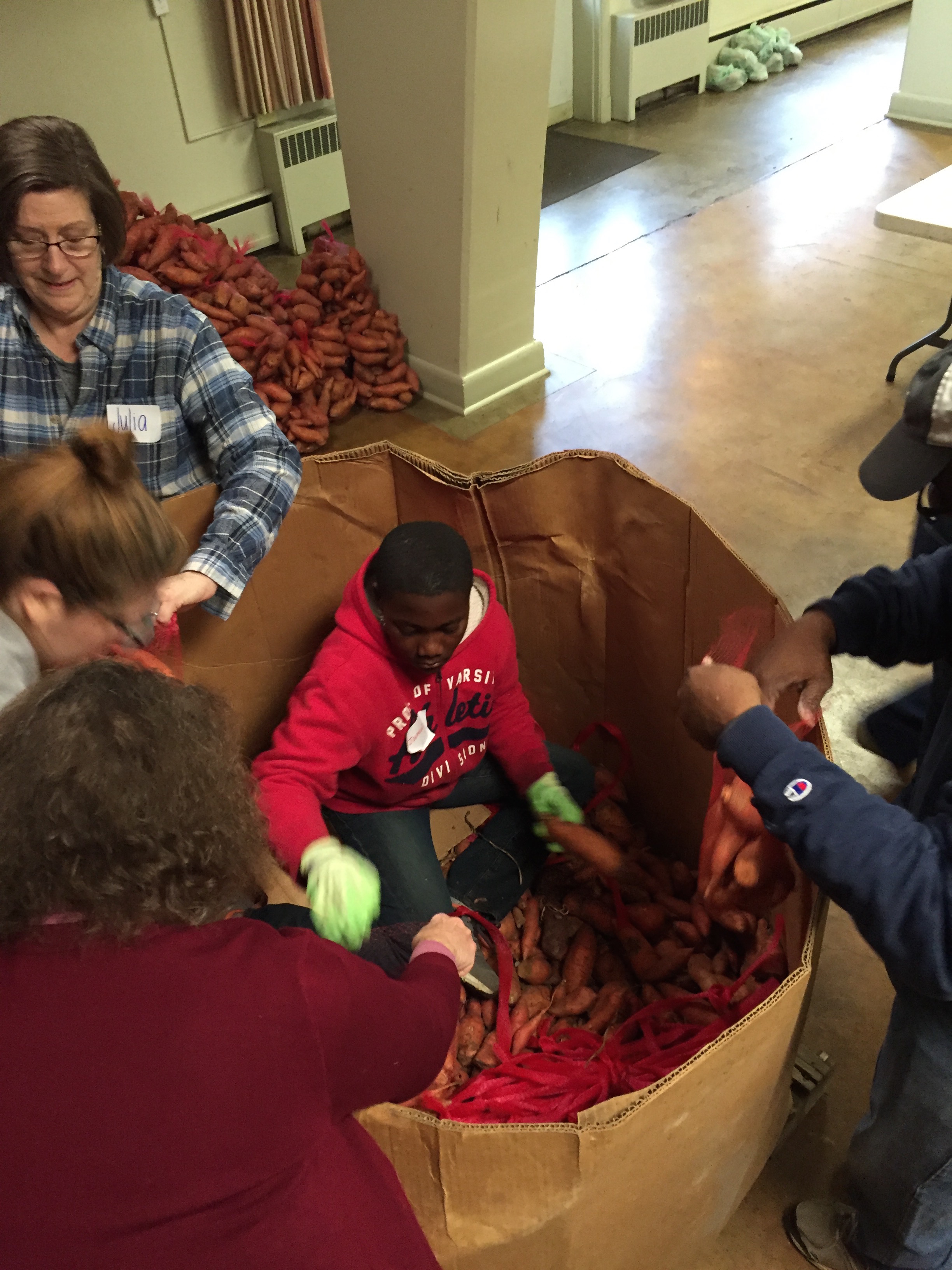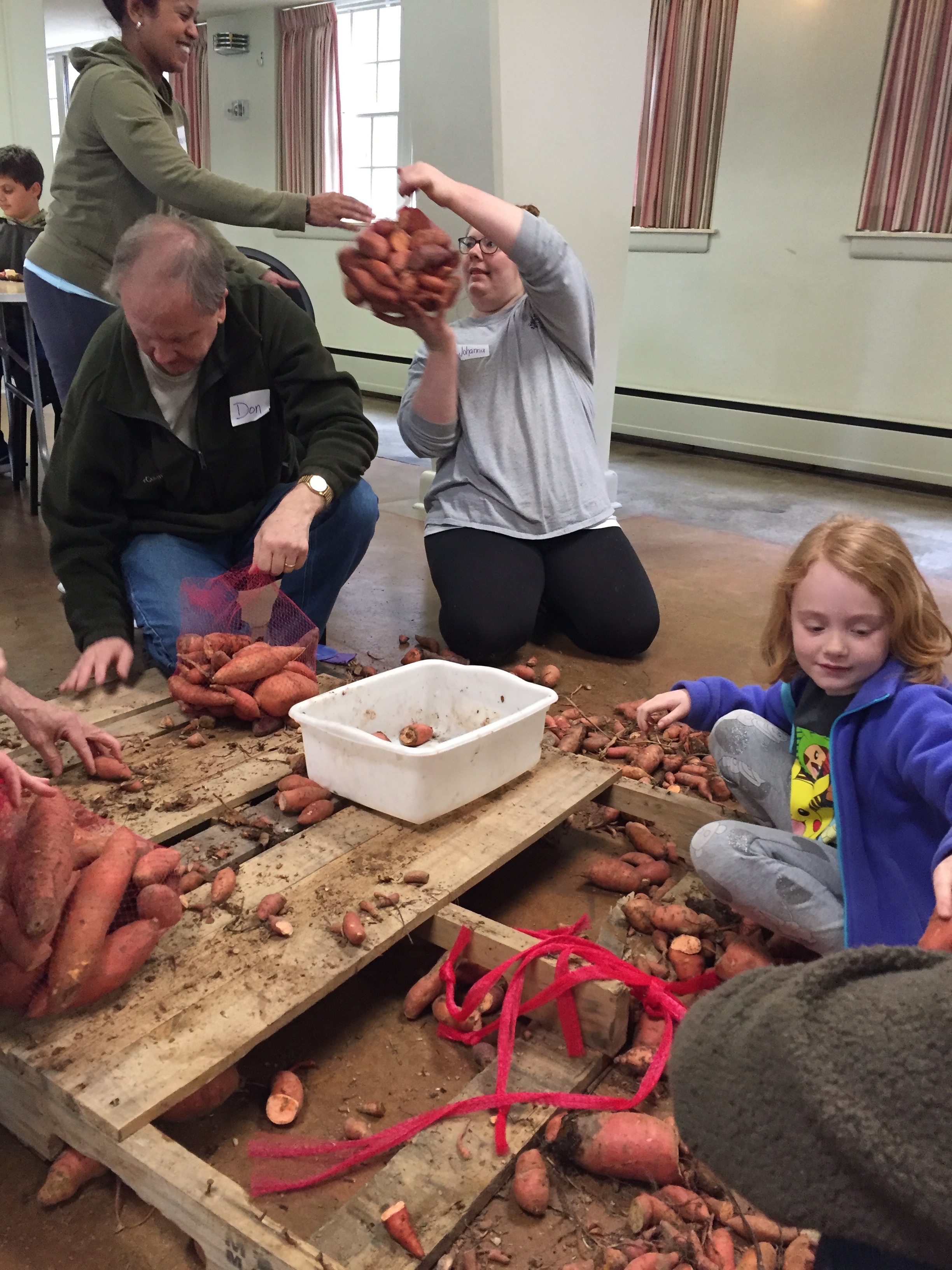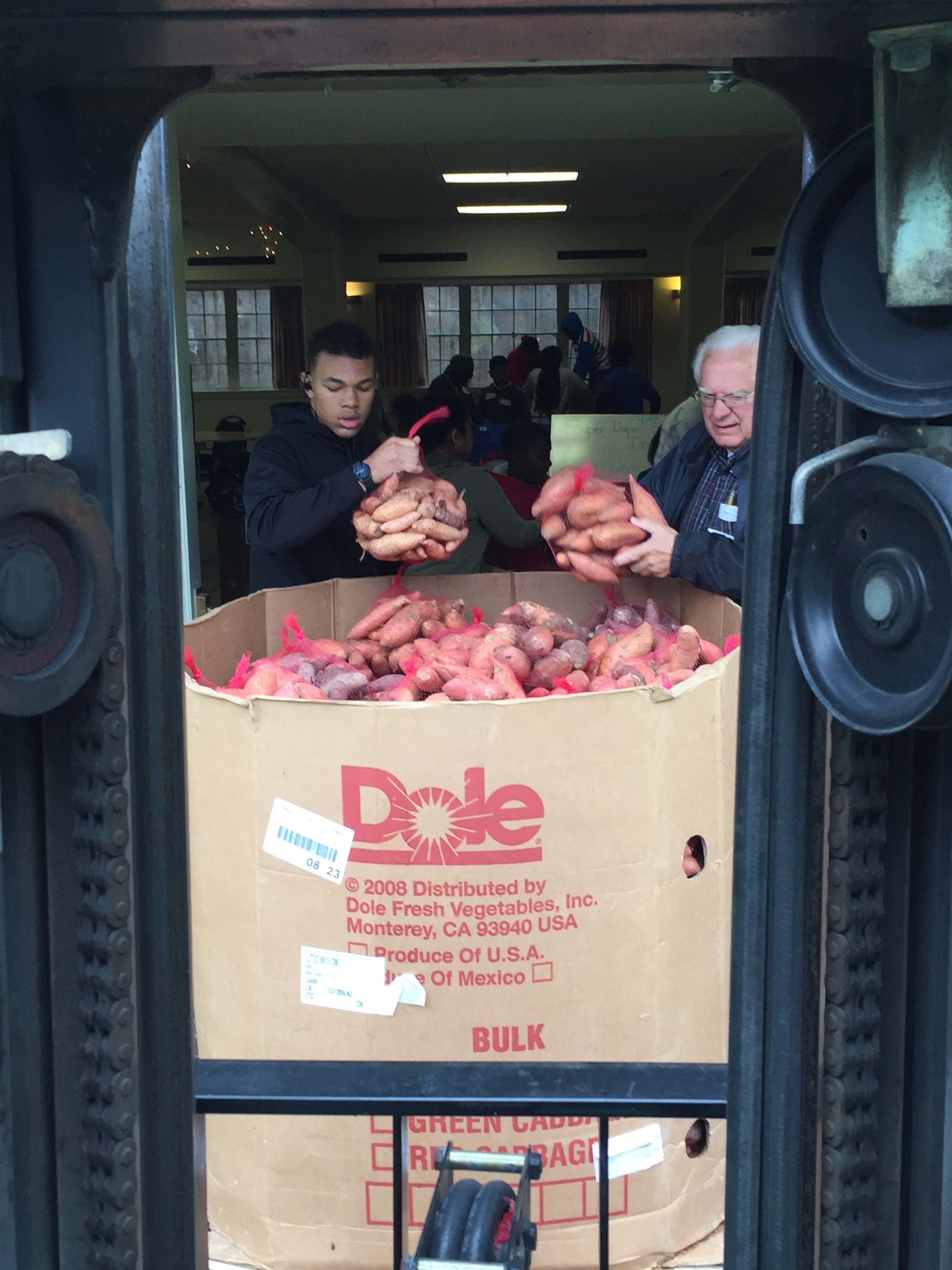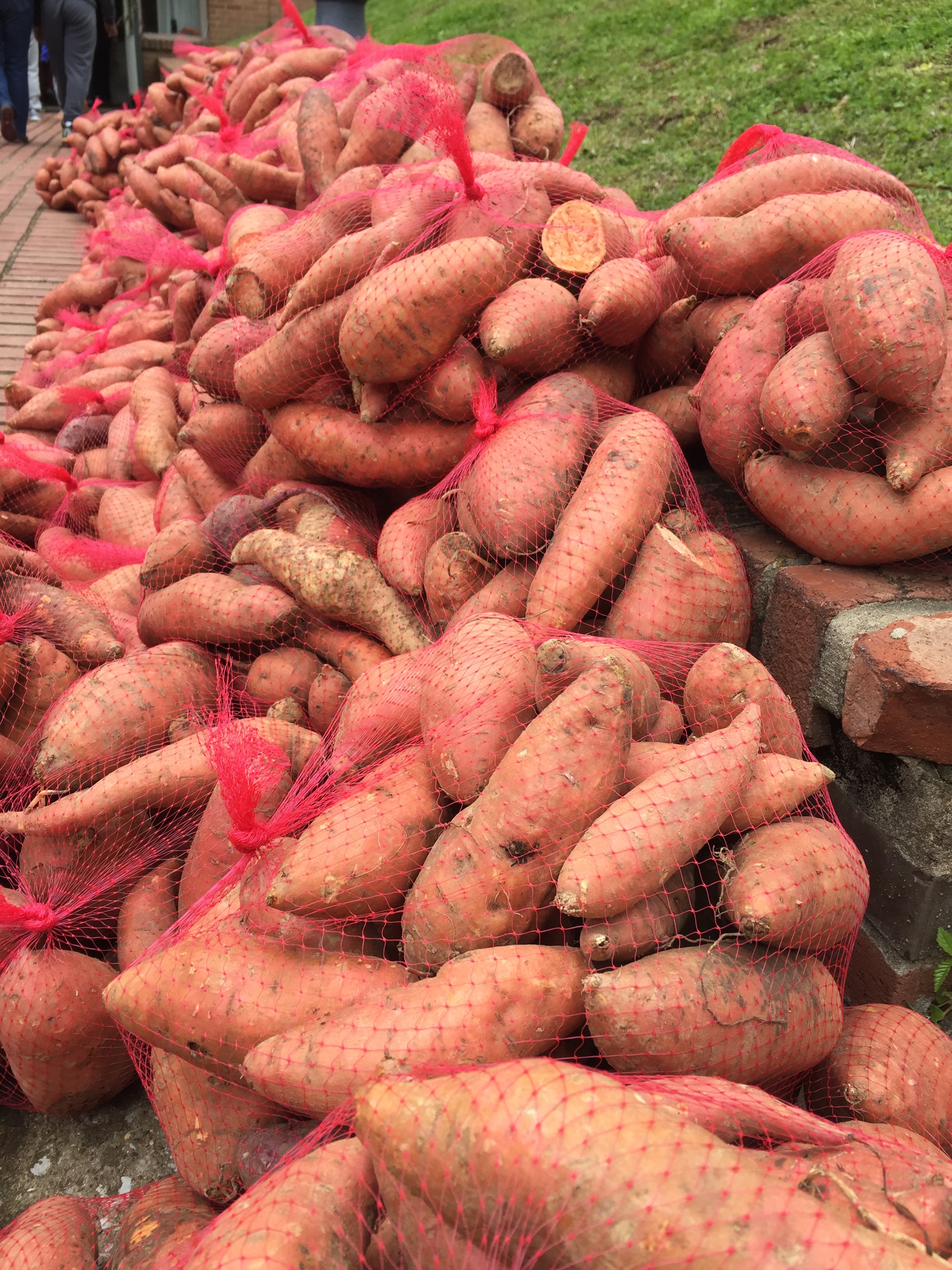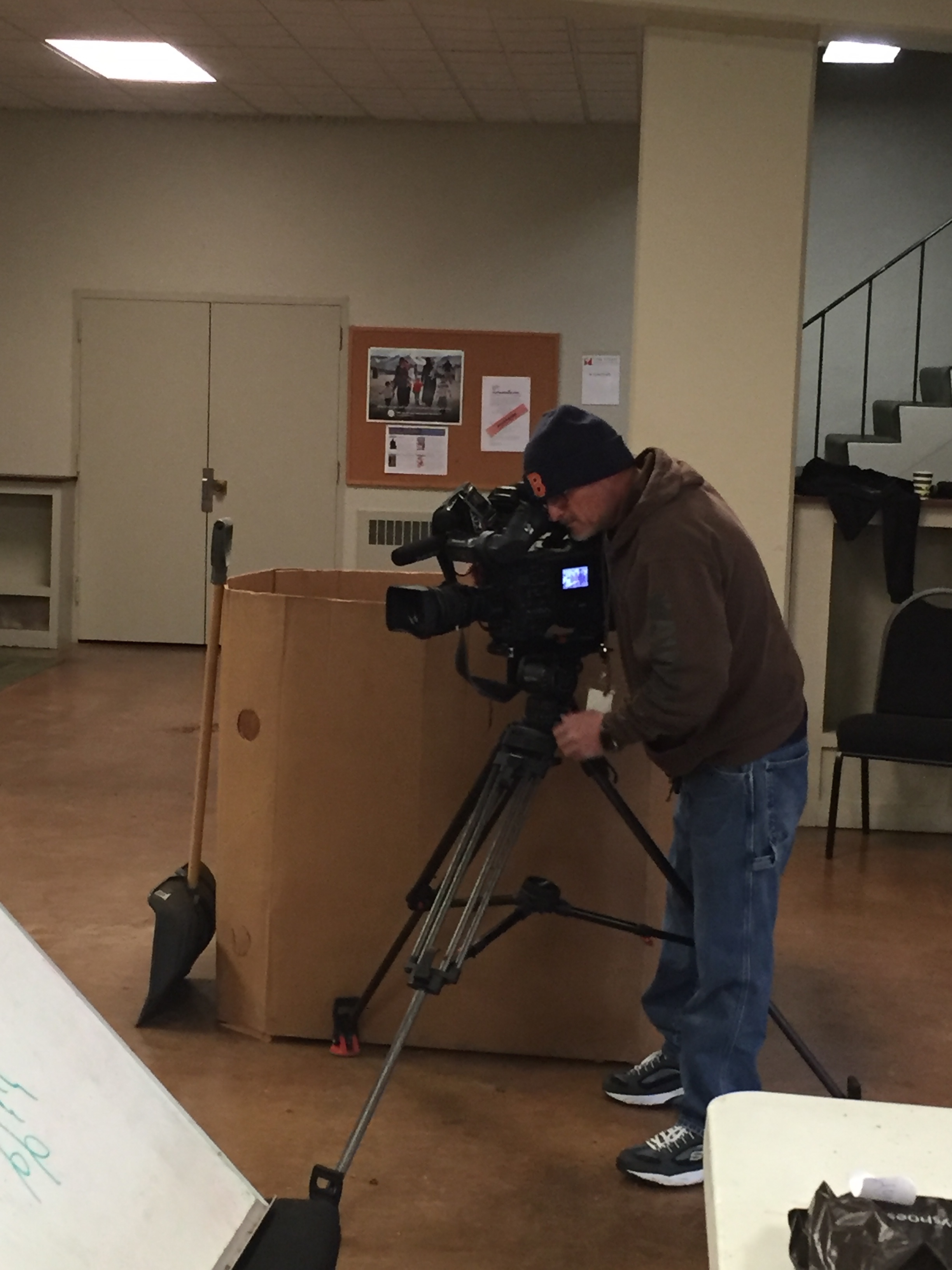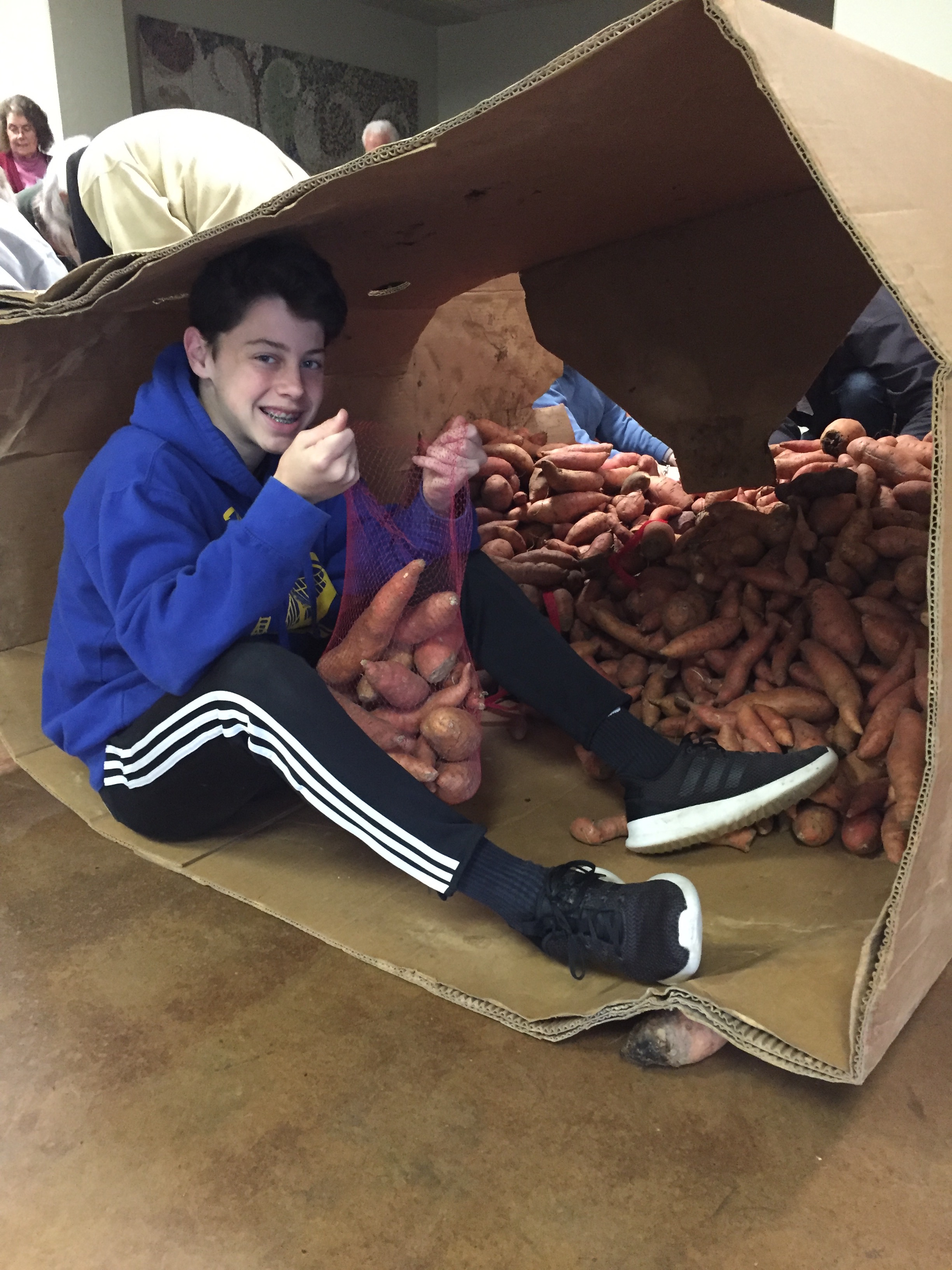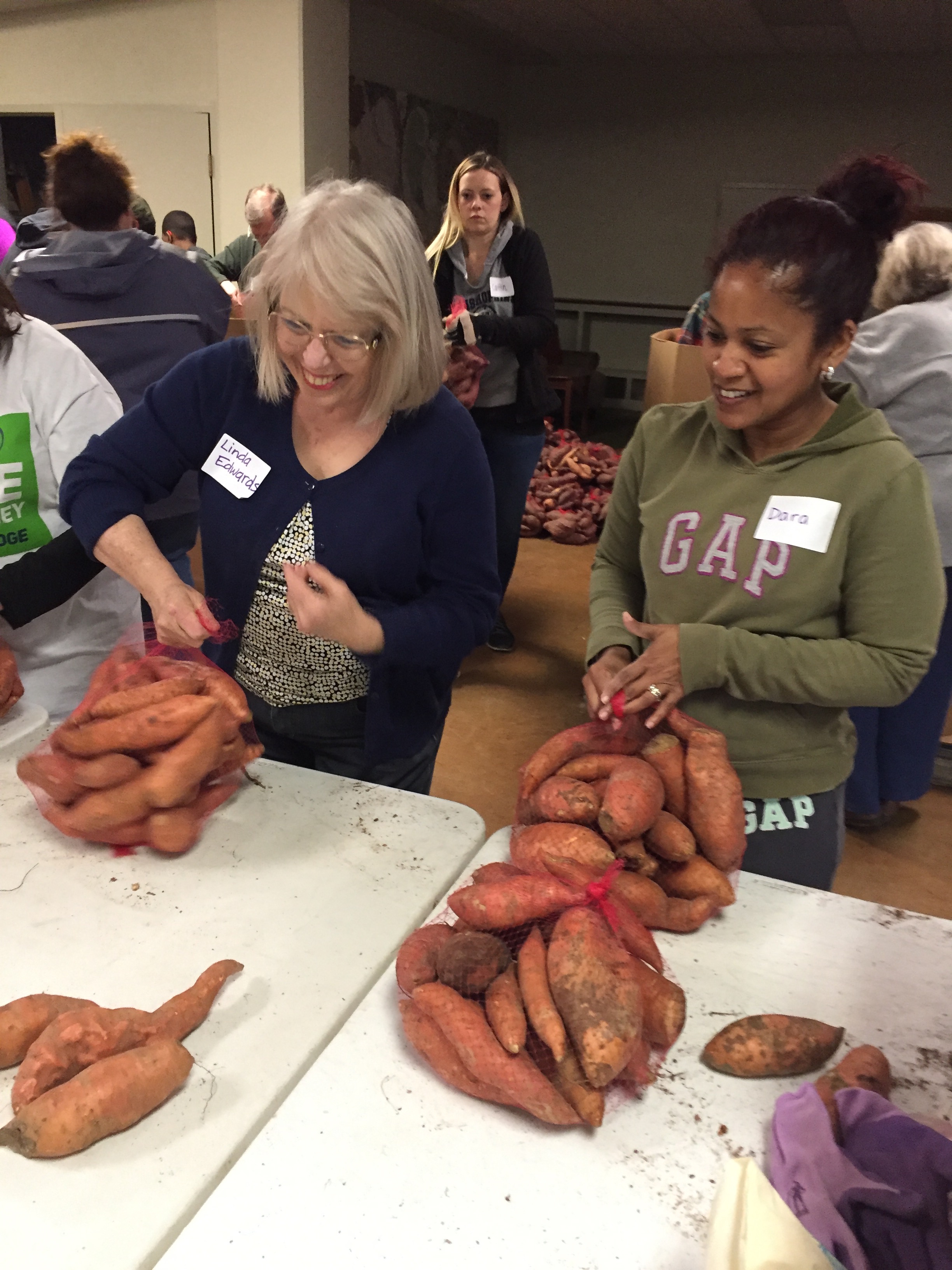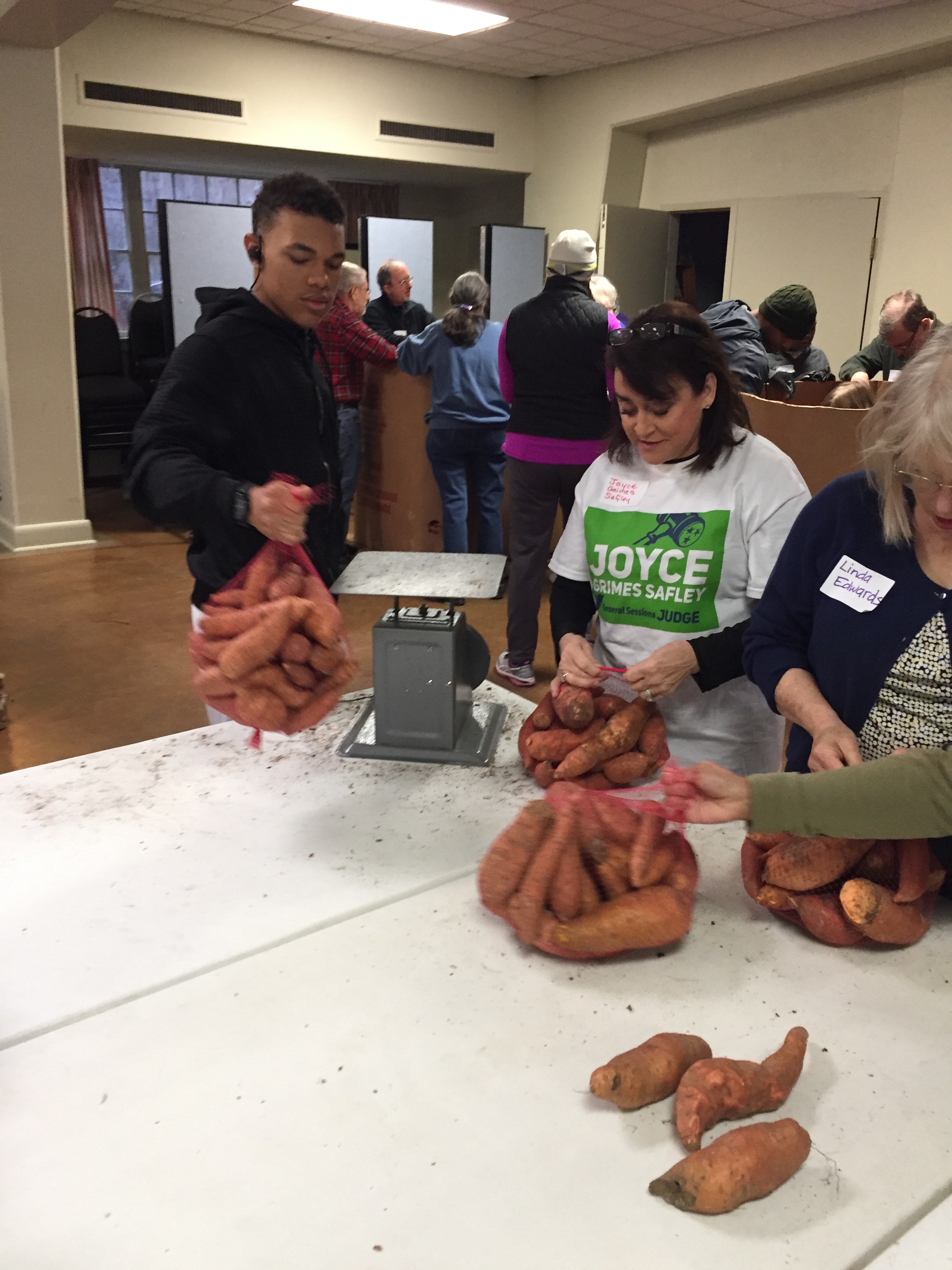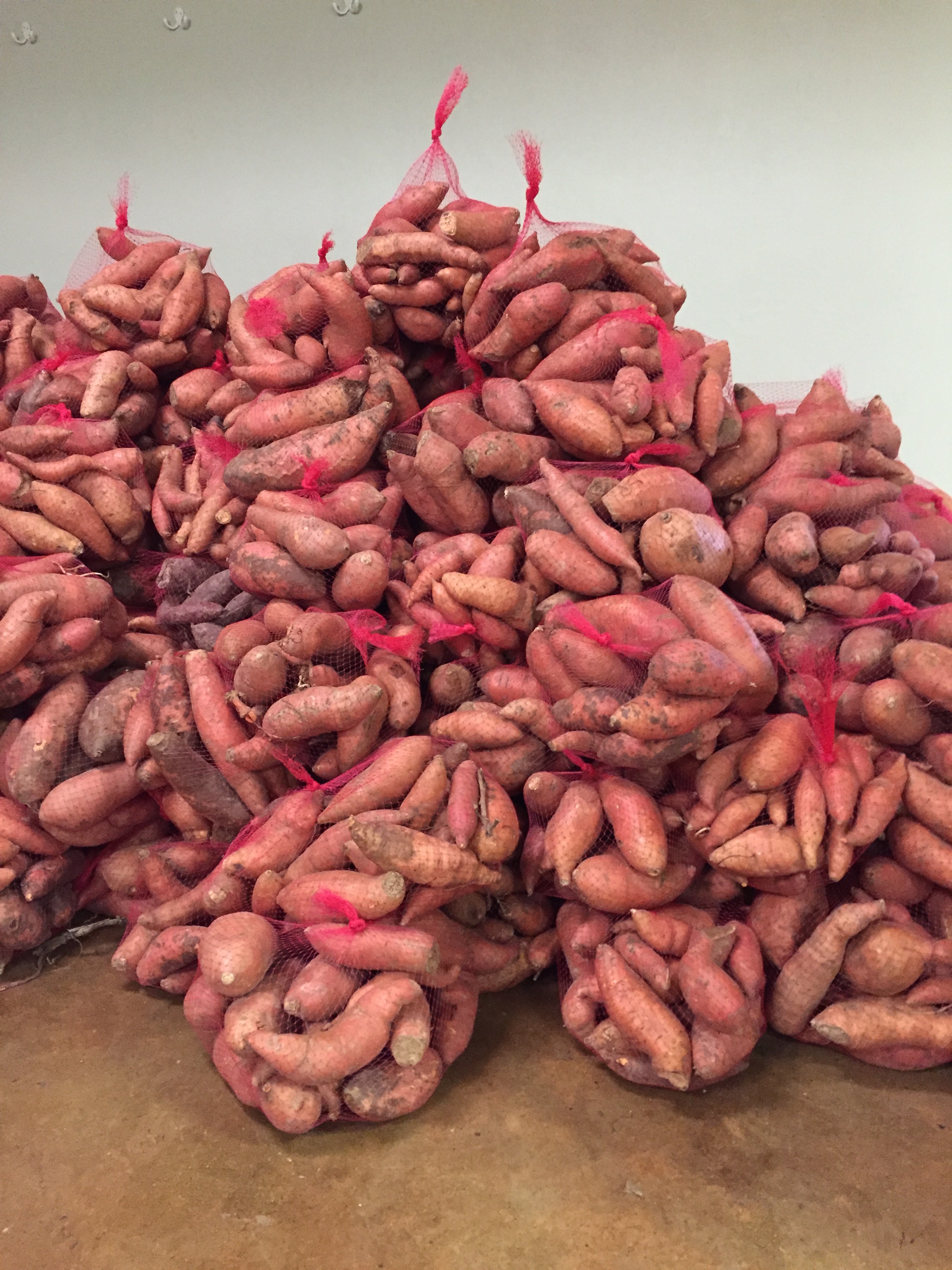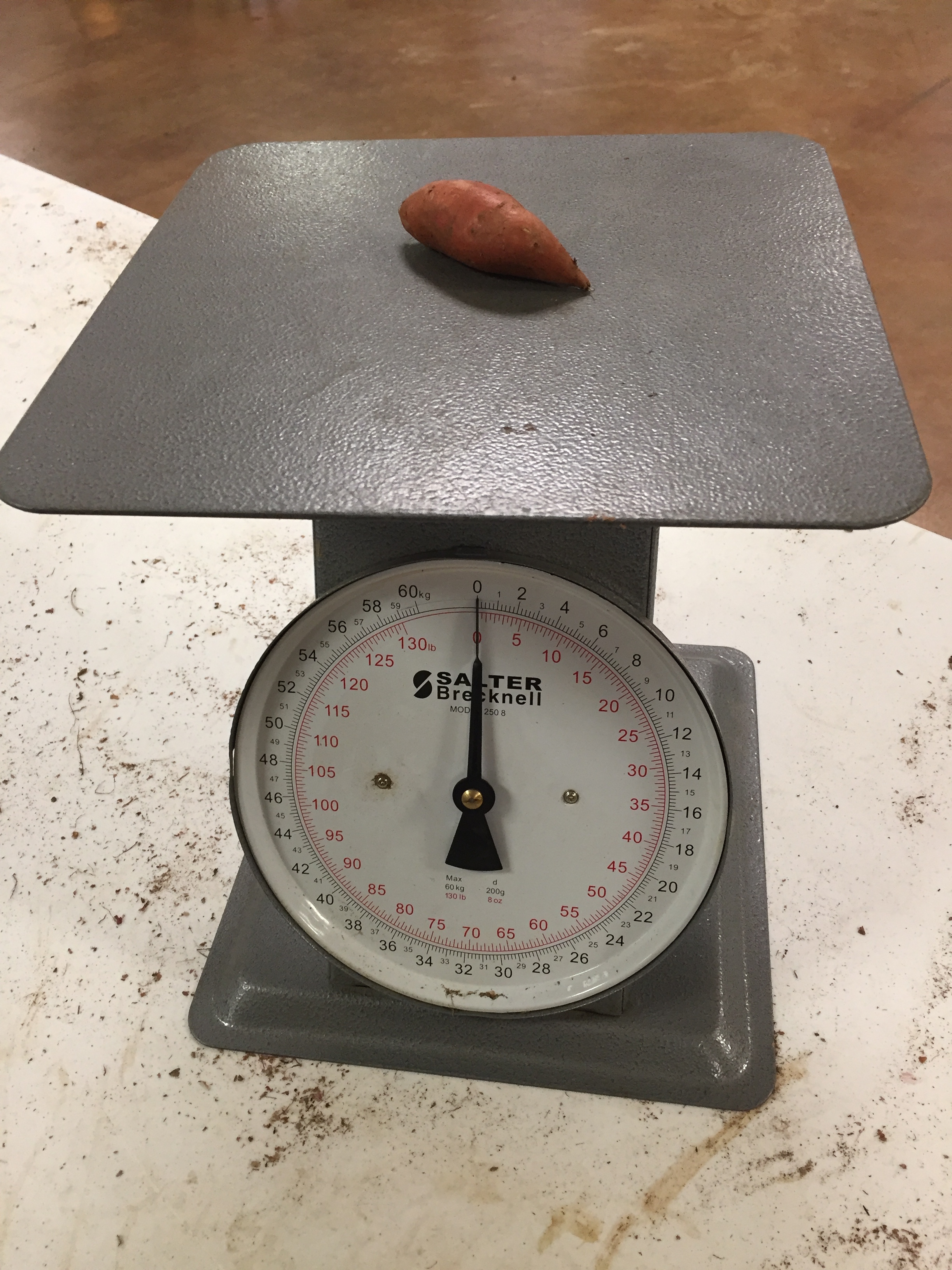 An otherwise cold, miserable April morning found warmed hearts and brightened spirits when Alameda and Vine Street Christian Churches partnered for the 2018 Super Duper Sweet Potato Drop!
Fellowship Hall became an ideal alternative (indoor) venue for the many volunteers from both churches—plus a few new friends—as some 12,000 pounds of gleaned spuds were bagged, 10 pounds at a time, benefiting local food ministries, including Nashville Rescue Mission, Nashville Food Project and NexGen. The churches joined the local chapter of Society of St. Andrew to help feed Nashville's hungry and working poor.
The Super Duper Sweet Potato Drop was a special project of Vine Street's outreach efforts, which includes additional partnerships with area ministries, including Room in the Inn and Luke 14:12.