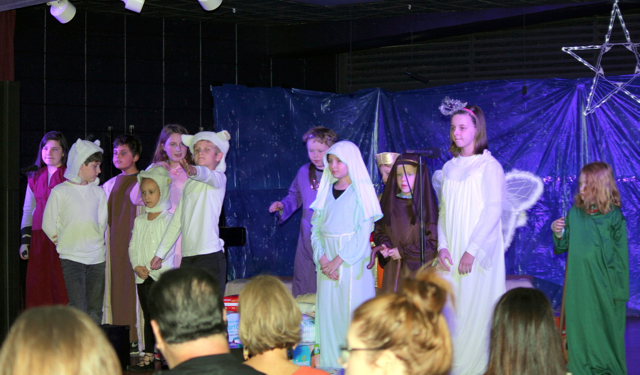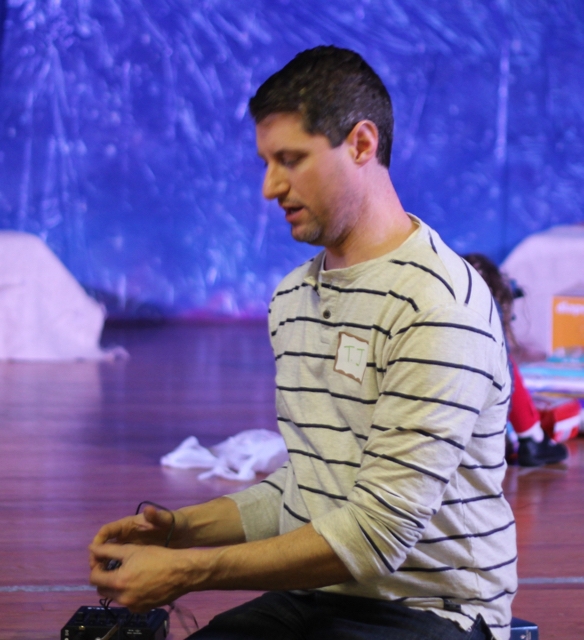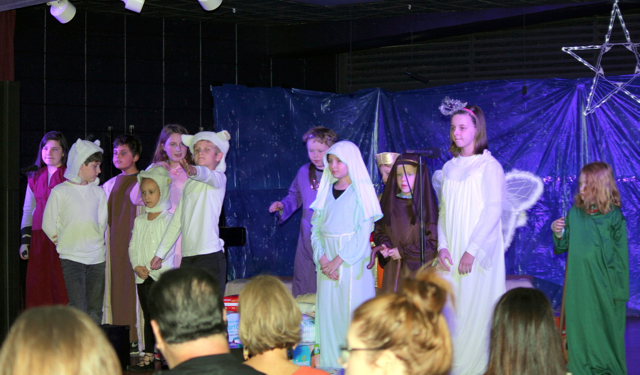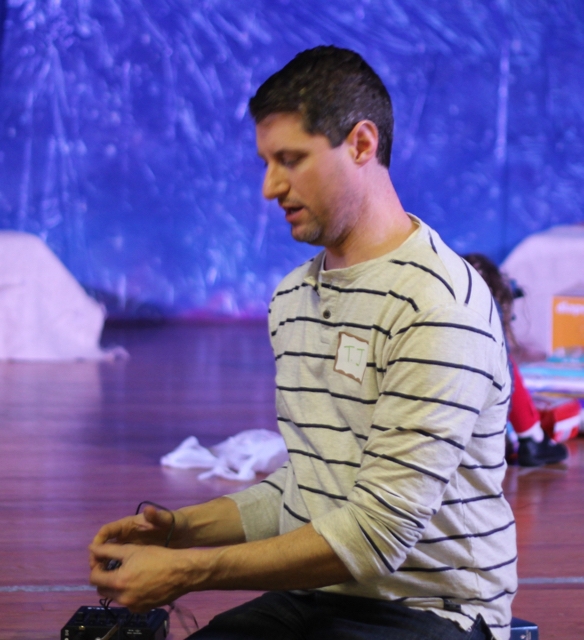 With a bit of creative liberty, the Children's Choir of Vine Street Christian Church shared the old, old story about the birth of Jesus—and delivered, too, a fresh take, inspired by the scriptures.
A dozen of Vine Street's children presented Room for Christmas, a musical by Mark Burrows set a week before a church Christmas pageant. The cast is determined to bring new life to the Christmas story. But with a bossy angel, wisecracking shepherds, unruly sheep and know-it-all wisemen, there's no guarantee the cast would get it together in time.
More problematic? Those seemingly ridiculous gifts of gold, frankincense and myrrh offered to the Christ child. Vine Street's actors chose to present the young one with diapers, encouraging attending patrons to do the same. By the time the evening wrapped up, more than 2,000 diapers were collected, all to benefit Nashville Diaper Connection. One in three families in Nashville struggle to buy diapers. The local agency aims to assist all year long.
Also topping off the evening was a lovely pasta and meatball dinner, sponsored by church friends of the Children's Choir and their families.
photos: Nancy Kleinert